DARK WEB (Badge Boys #2) by Tara Oakes Release Date: April 11 Available exclusively on Kindle Unlimited

As one of the FBI's most talented computer hackers, Beau Prewitt has been stuck behind a desk at the bureau for far too long. When the most challenging and intriguing case crosses his desk, he finally has an excuse to get back out in the field. He's been tracking down a rogue hacker by the name of Raven for months now, trying to get to her before she's caught by the others that are on her tail. With plenty of confidential state secrets to sell to the highest bidder, she's been on the run since she can remember and is on borrowed time. Can this mysterious woman who's second most lethal weapon is her beauty trust Beau enough to bring her to safety? In a world full of digital enemies, who can be trusted? She's learned the hard way, been burned before. Could Raven finally have met her match? Has she finally found someone who can rival her skill, her passion for life and her instinct for survival?
Find out in DARK WEB, book two in the BADGE BOYS series. This book is a stand alone novel and can be read independently of the first book in the series.
I received this arc in exchange for a honest review.
Beau works with the FBI and has been doing desk work way too long.Raven works alone and is one of the best hackers there is only problem is Beau can't seem to track her down to one location.Beau has been tracking her for over 12 months and is ready to end this.I couldn't put this book down I just kept reading because it was awesome it keeps you interested with every twist and turn.This is definetly a five star read.Reviewed by Melissa MNP
Buy Pretty Boy (Badge Boys #1) FREE with Kindle Unlimited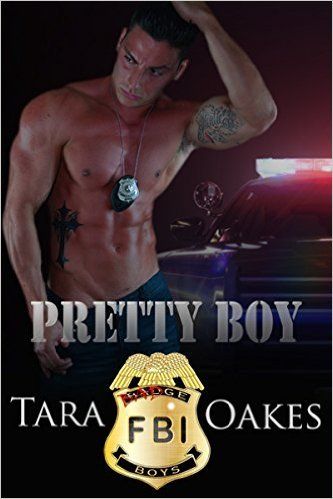 Meet Tara Oakes
Tara is a thirtysomething newbie author from Long Island, New York. She's a voracious reader, a passionate writer and and obsessive junk T.V. aficionado. When she's not doing one of those three things she is attempting to garden or partaking in some retail therapy. She enjoys connecting with her readers and is having a blast entering into this new world of publishing.